pair of walnut bedroom tables
may 1 2018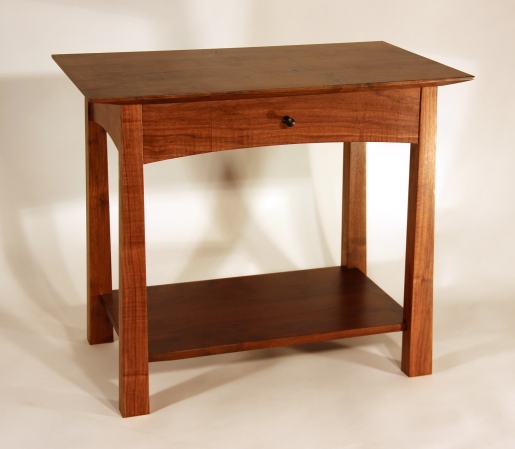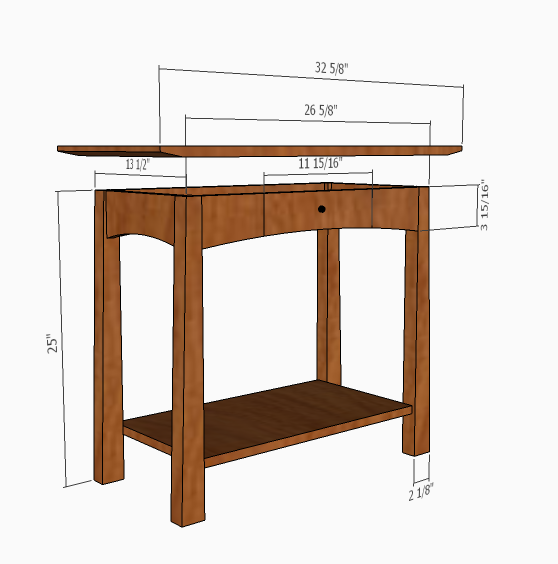 i came up with this plan in sketchup, trying different proportions of height, width, apron width, and drawer styles for a walnut bedside table. it gives a good balance between looks and functionality, accenting the kyoto style, but not too extreme.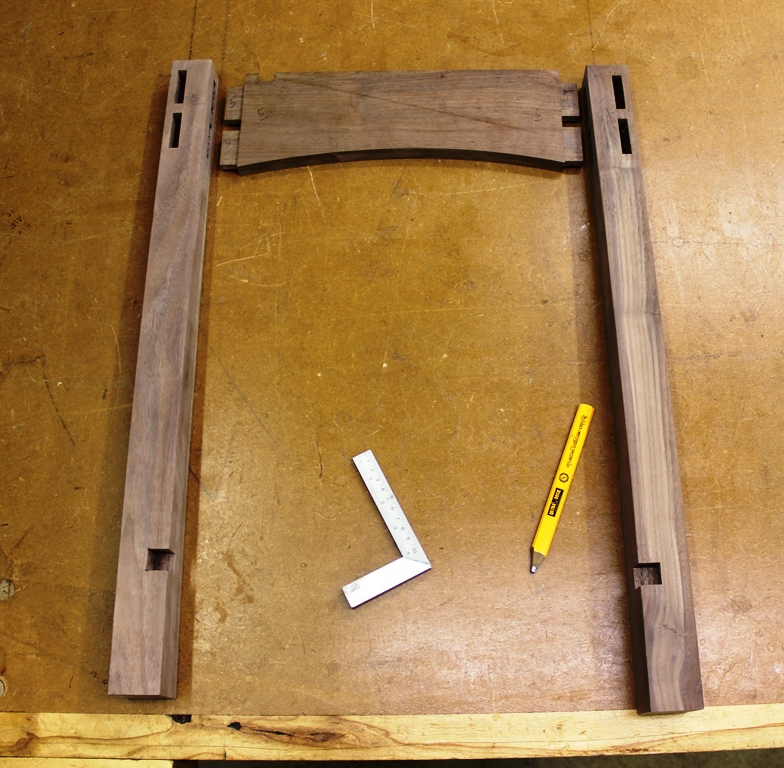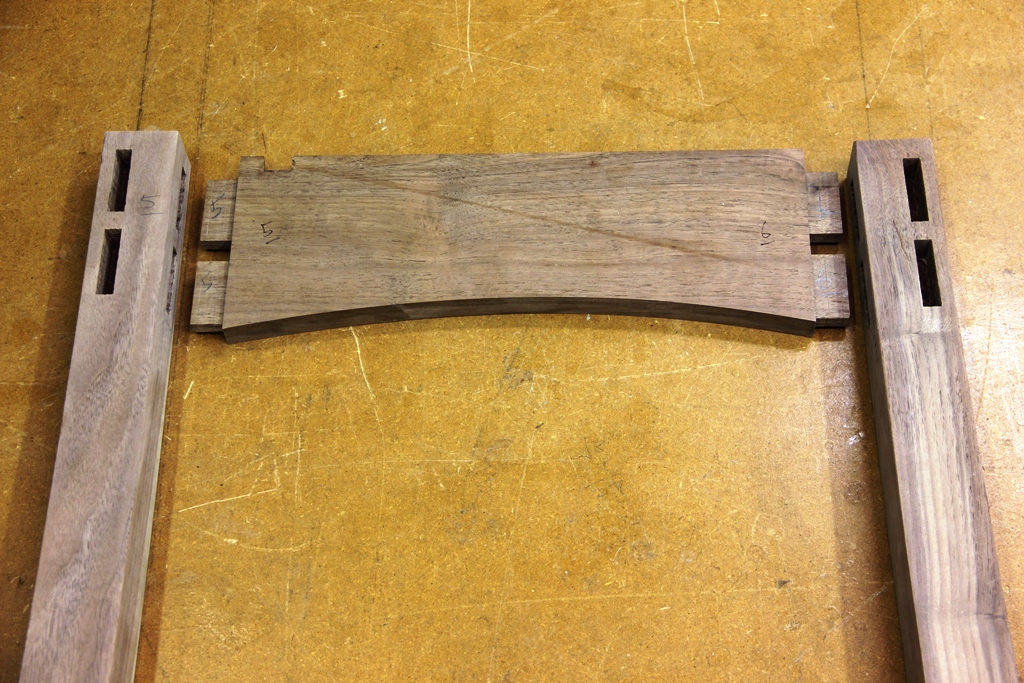 mortises for the side, front and back aprons were cut into the legs before adding the taper, also adding a notch for the lower shelf. the side aprons were tenoned and fit to the legs before adding an arc on the bottom. these aprons are also notched on the top to receive the dovetailed-stretcher that will span across the front of the piece to hold the base together.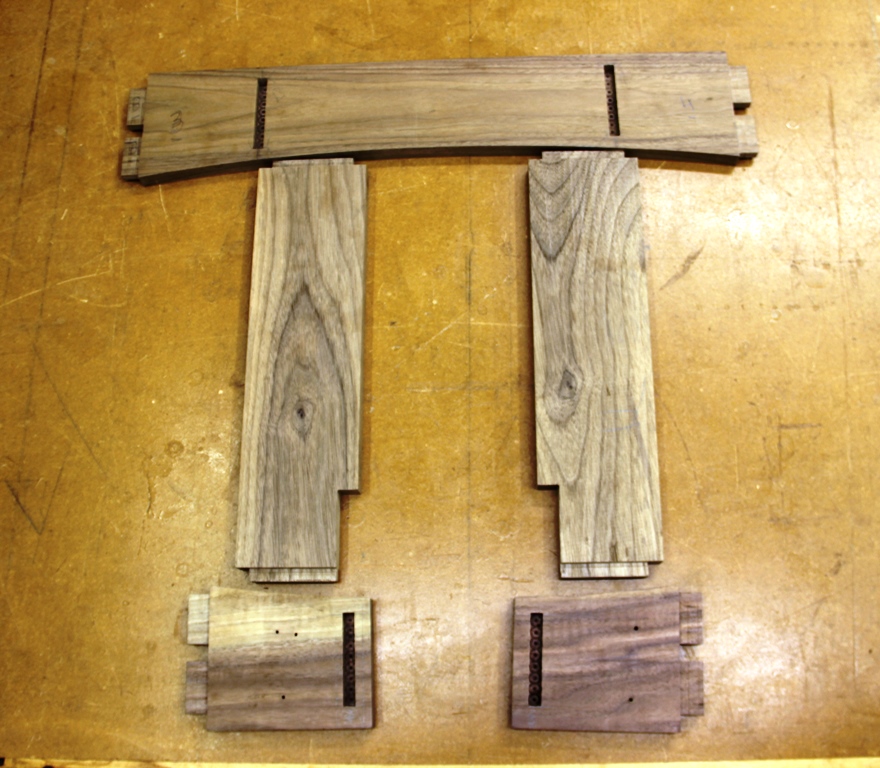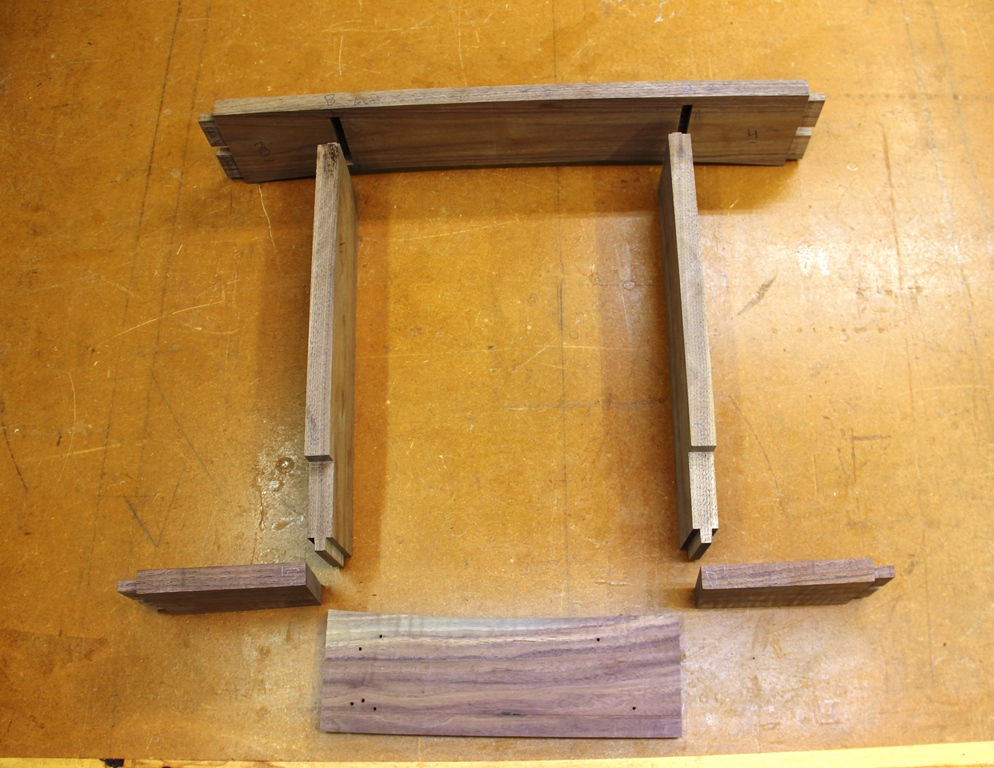 after cutting the arc in the front apron, the drawer front is marked and cut out of the apron using a thin-kerf blade on the table saw because this reduces the overall length of the apron by 2x the kerf, the back apron tenon must be adjusted on one side so the aprons are still exactly the same length. next, 2 interior aprons are mortised into the front and back aprons to provide a compartment for the drawer slides. these interior aprons are also notched to accept the front stretcher.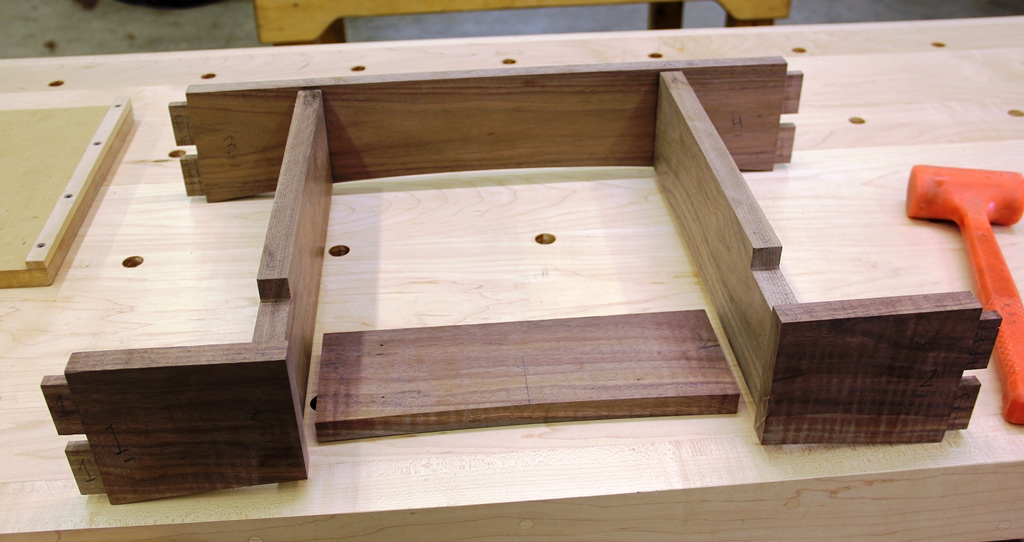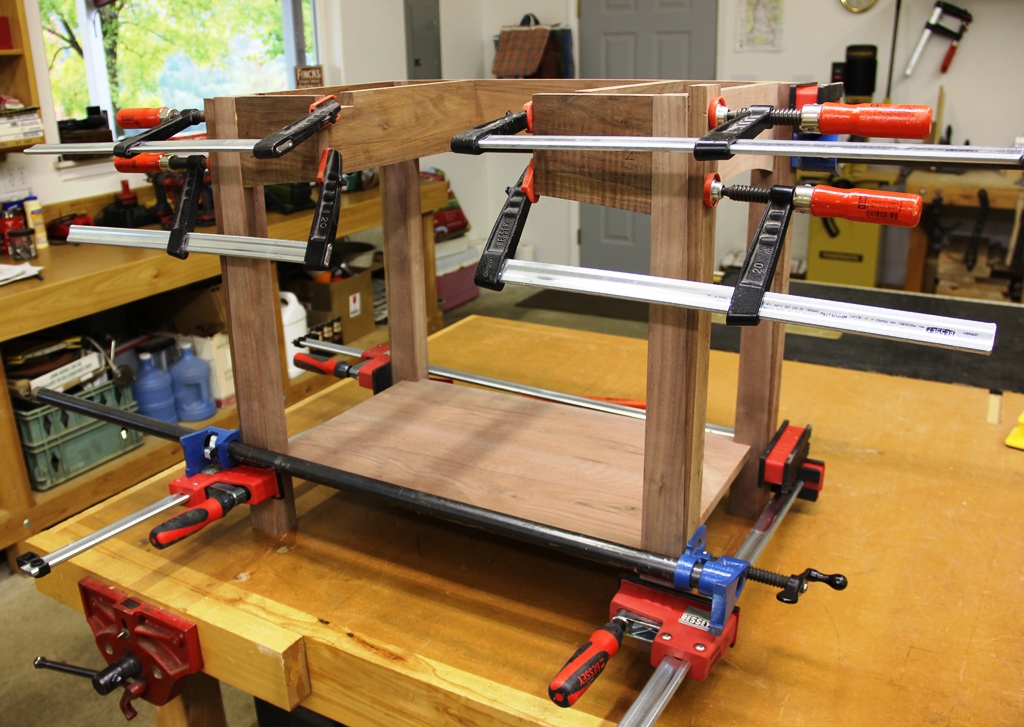 for glue up, first the 2 ends are glued together, then the drawer assembly is put together with the front and back aprons. next the ends are fitted to the ends while keeping the lower shelf in the notches provided in each lower legs.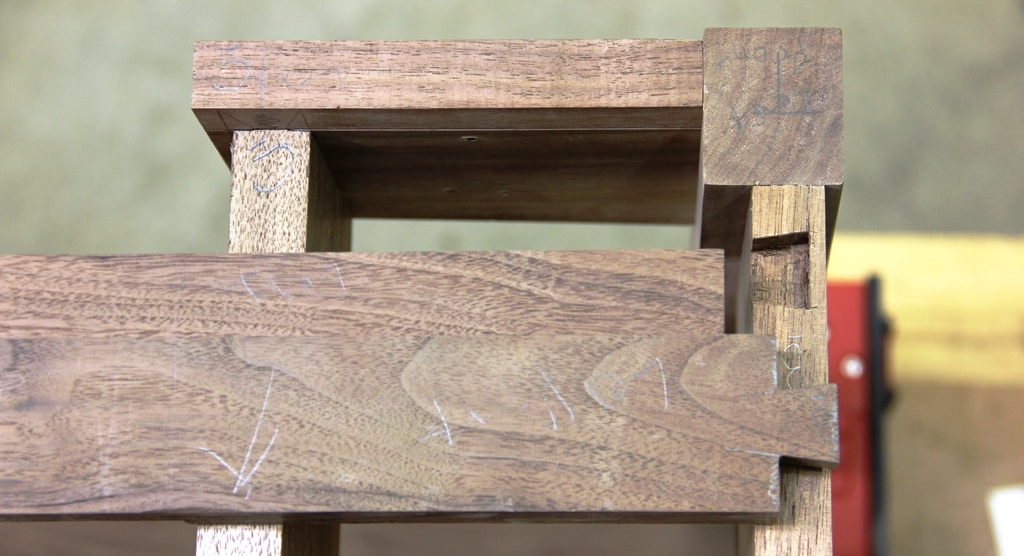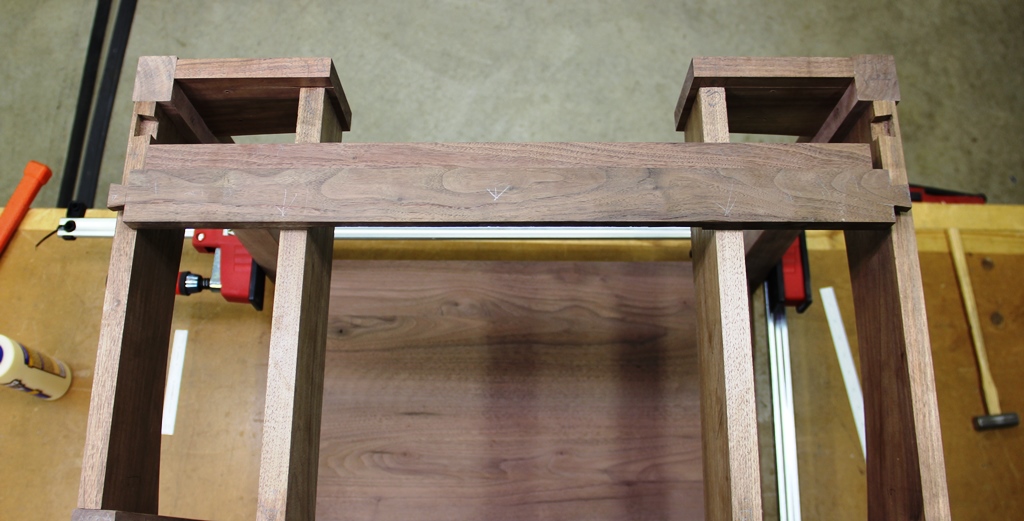 the stretcher in this table actually serves a duel purpose: pulling the table base together and supporting the front of the base in the absence of a continuous front apron. by fitting it into the notches in the interior aprons, the stretcher can be glued into the back of the connecting front aprons, as well as to the side and interior aprons. the provides significant additional strength across the front of the table.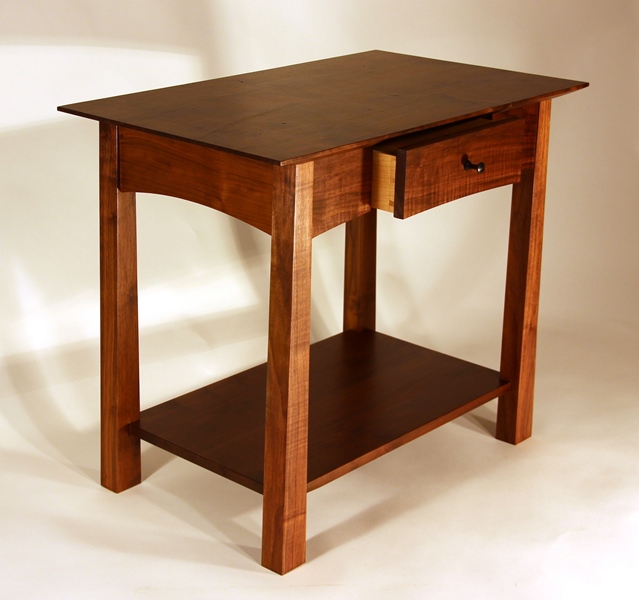 the drawer was built with through dovetails from maple, attached to the drawer front, and a top glued up from additional walnut. i turned a small knob from ebony and finished the table with several coats of polyurethane. it makes a handsome addition to any bedroom.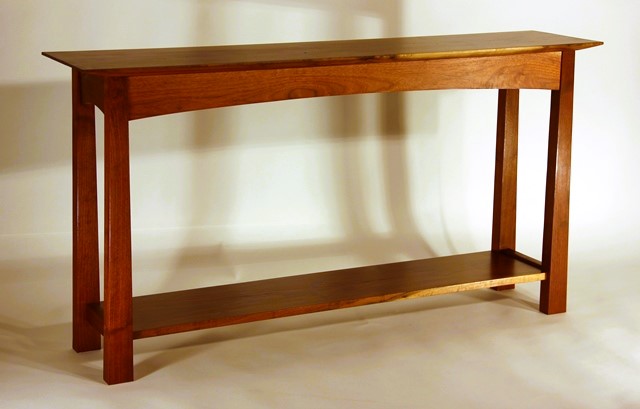 i built a similar console table from walnut as well, using roughly the same proportions as the bedside table, but at a height of 29 inches. it makes a welcome companion to the room.