Mission White Oak Cases w/Drawers
April 11, 2011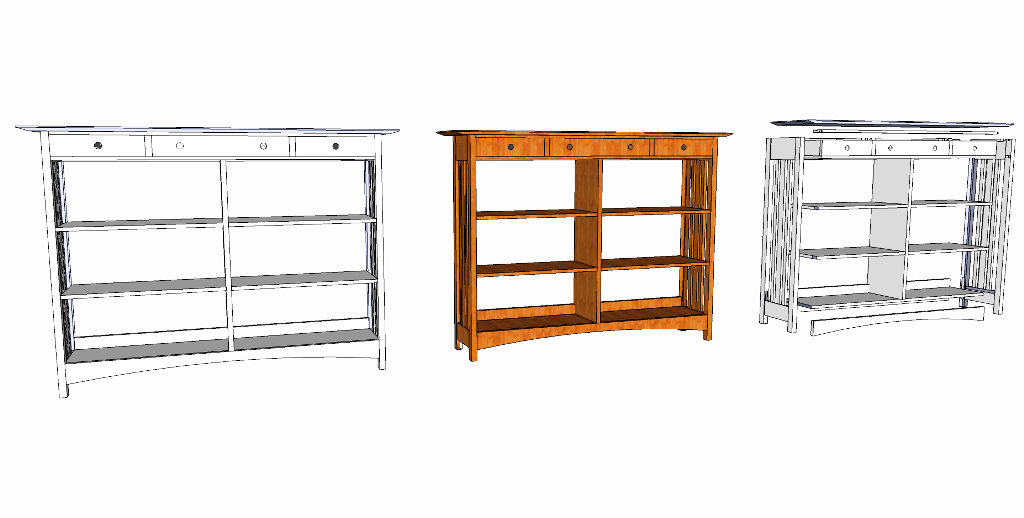 I generally prepare a set of 2D drawings of any project that I'm beginning, using the CAD program portion of Chief Architect. But I'm forcing myself to learn Google SketchUp, a free drawing program that gives the woodworker some very powerful 3d modeling capabilities that are not available in Chief for doing furniture pieces.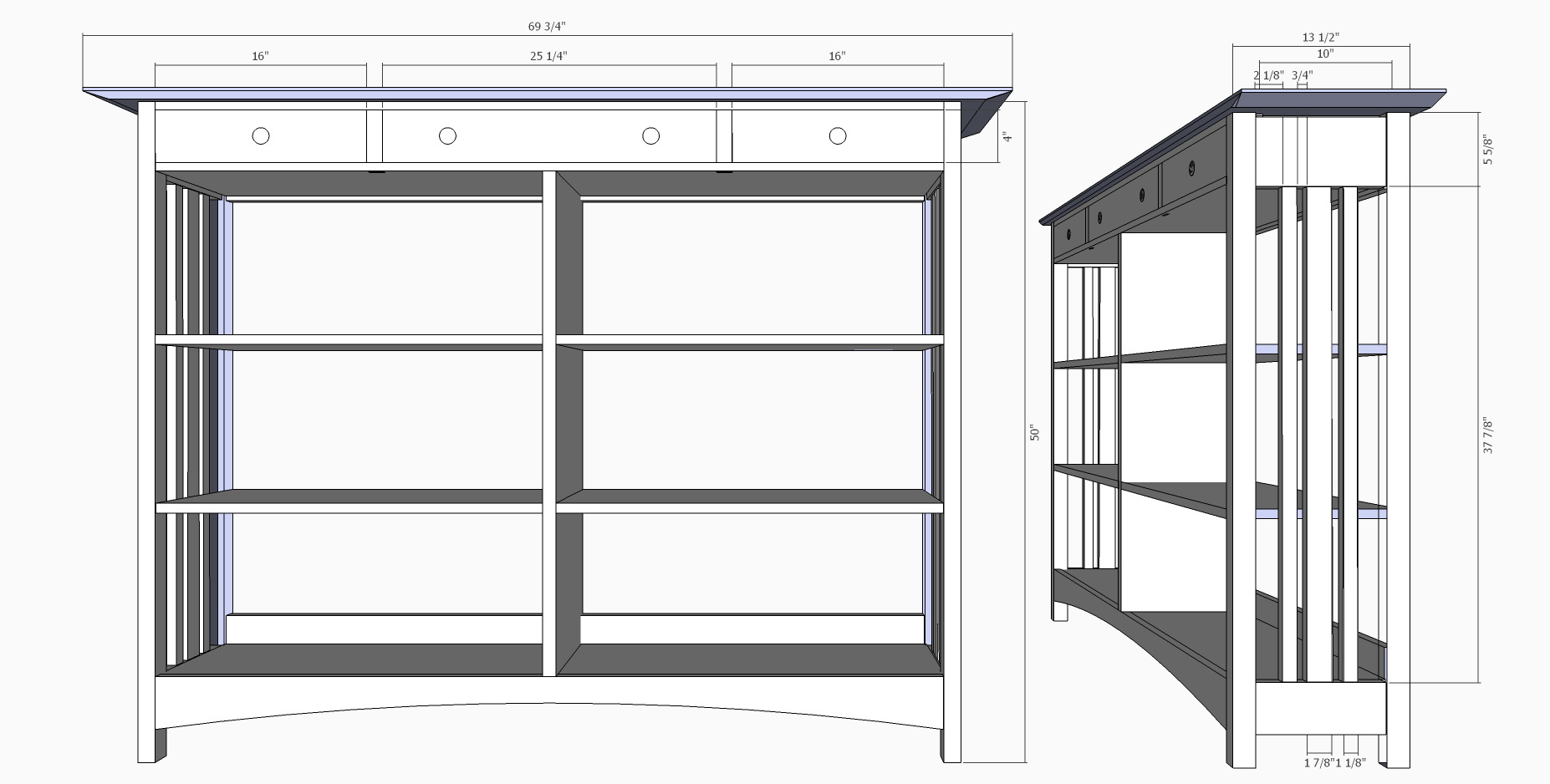 I finally settled on a design for two Mission Style Oak Bookcases, to replace a couple of smaller cases that flank the hearth in our great room. Wanting something more than just simple bookcases, I incorporated a row of drawers at the top of the case. I thought these would go quickly in the shop, having built similar cases not too long ago. Wrong! – putting the drawer row in obviously required considerably more joinery, not to mention constructing the drawers themselves. And this is a fairly large piece - about 5' wide by 5' tall (and there are 2 of them being built at the same time!). Needless to say, the construction of these will occupy my time well into the fall.



These will all be built of white oak, unitizing quarter sawn pieces where I can put them for the most effect. As the quarter sawn costs about 3 times the plain sawn, I am somewhat stingy with the use of them. Sides are of 8-quarter, the stiles are 4-quarter, and the rails are roughly 5-quarter. All of the pieces are mortised and tenoned together.



Drawer dividers have a quarter-sawn piece of 5-quarter biscuited to the front, that is tenoned to accept mortises in the bottom shelf and top stretcher. Kickers are also biscuited to the sides of the dividers, along with some maple spacers. The top stretcher is joined to the front legs and side aprons with dovetails. The botton shelf is attached to the front lower rail with biscuts to ensure a strong support for heavy books.



I like to build solid wood drawers, forgoing the convenience of plywood and gaining the feel of a heavier, natural product. For this project, I will be using white oak scraps for the sides, quarter sawn white oak pieces for the fronts (all cut to length from the same board), and some red oak scraps glued together for the bottoms.



For the front, I've chosen hand cut through-dovetails on these drawers, feeling that the contrasting oak end grain can sometimes enhance the Arts and Craftvlook of the piece.



The top and shelves are solid glued together plain sawn white oak. The top has the edges beveled at about 15 degrees on the front and about 5 degrees on the ends. The shelves are sitting on shelf pins and are adjustable.